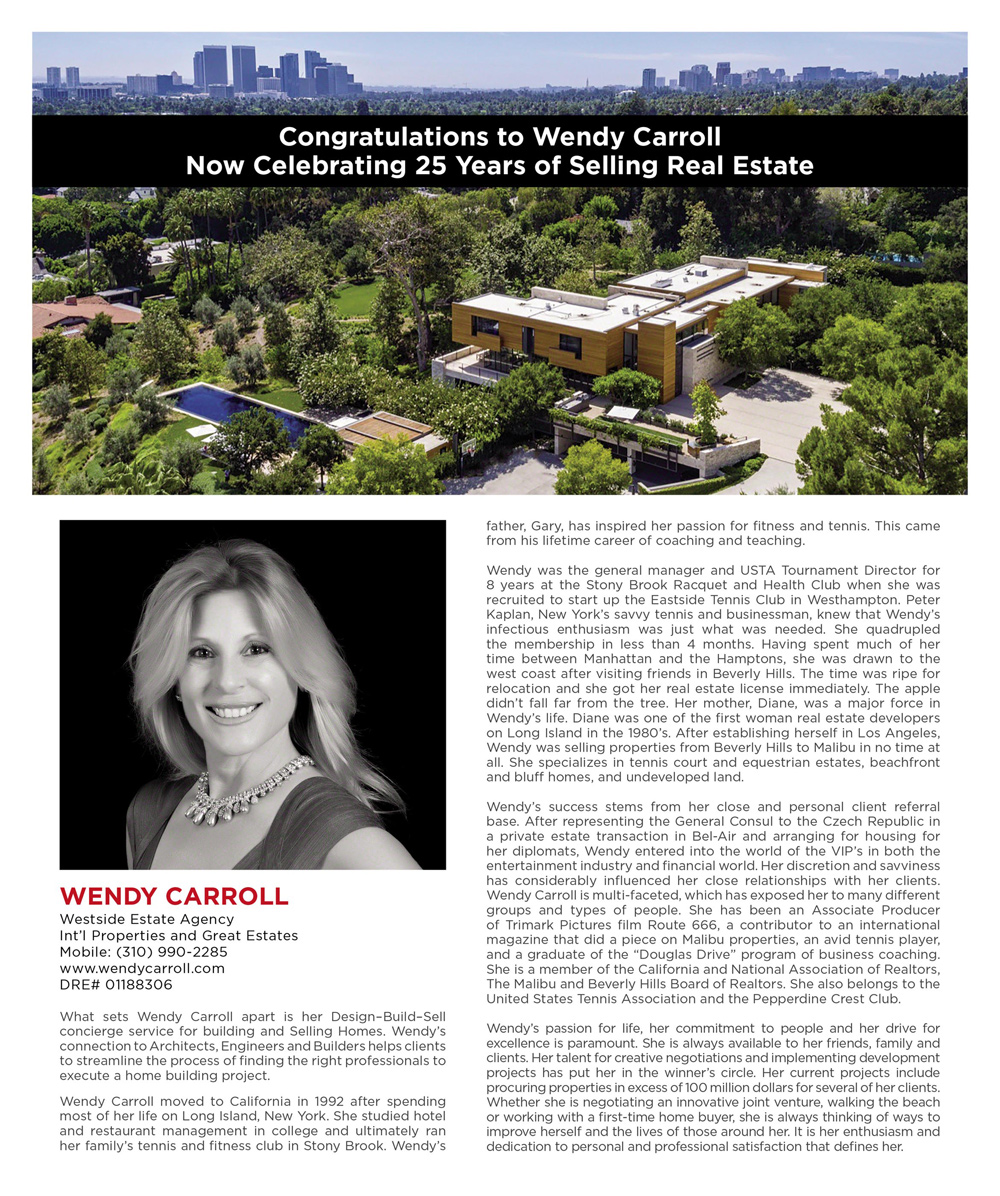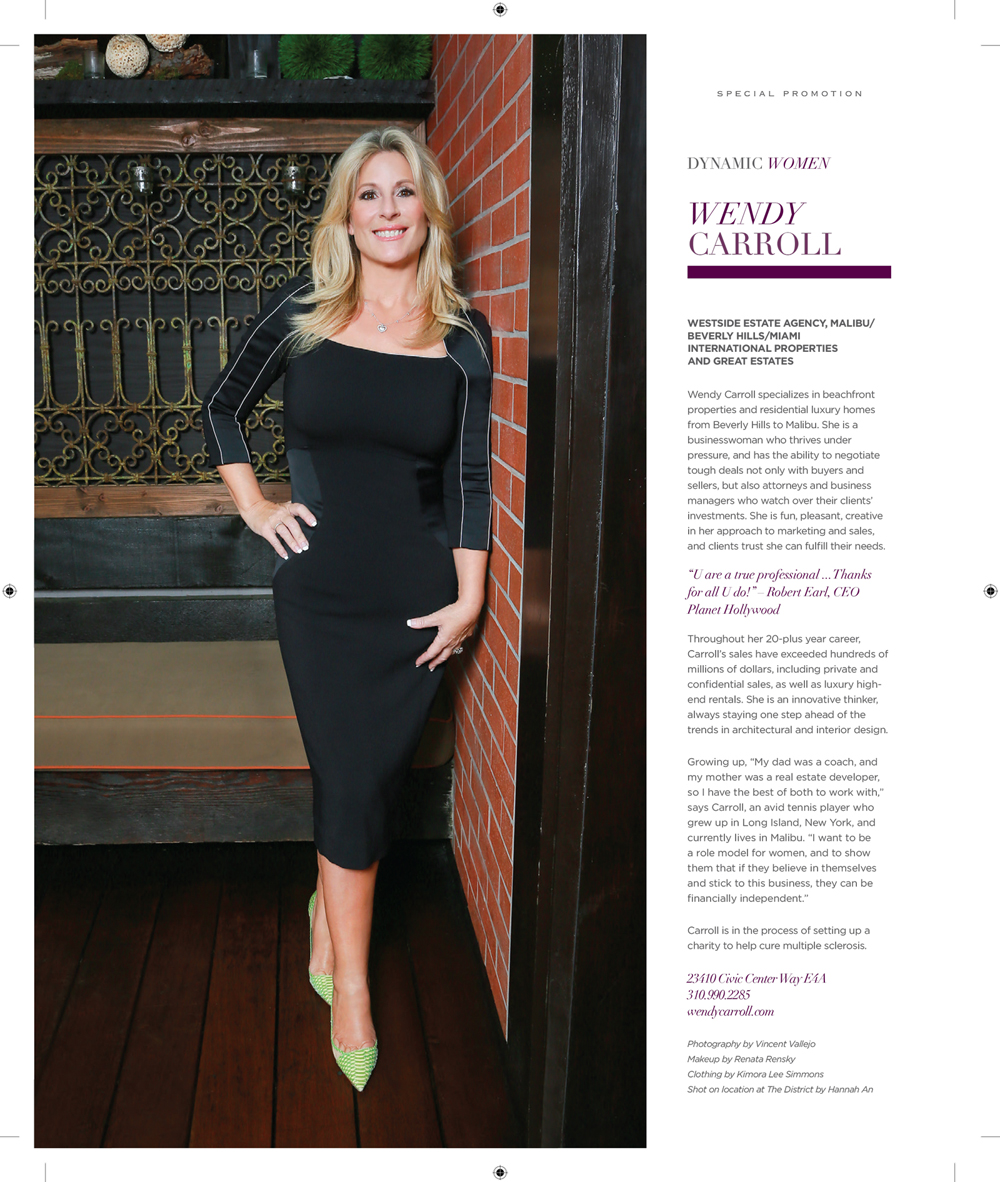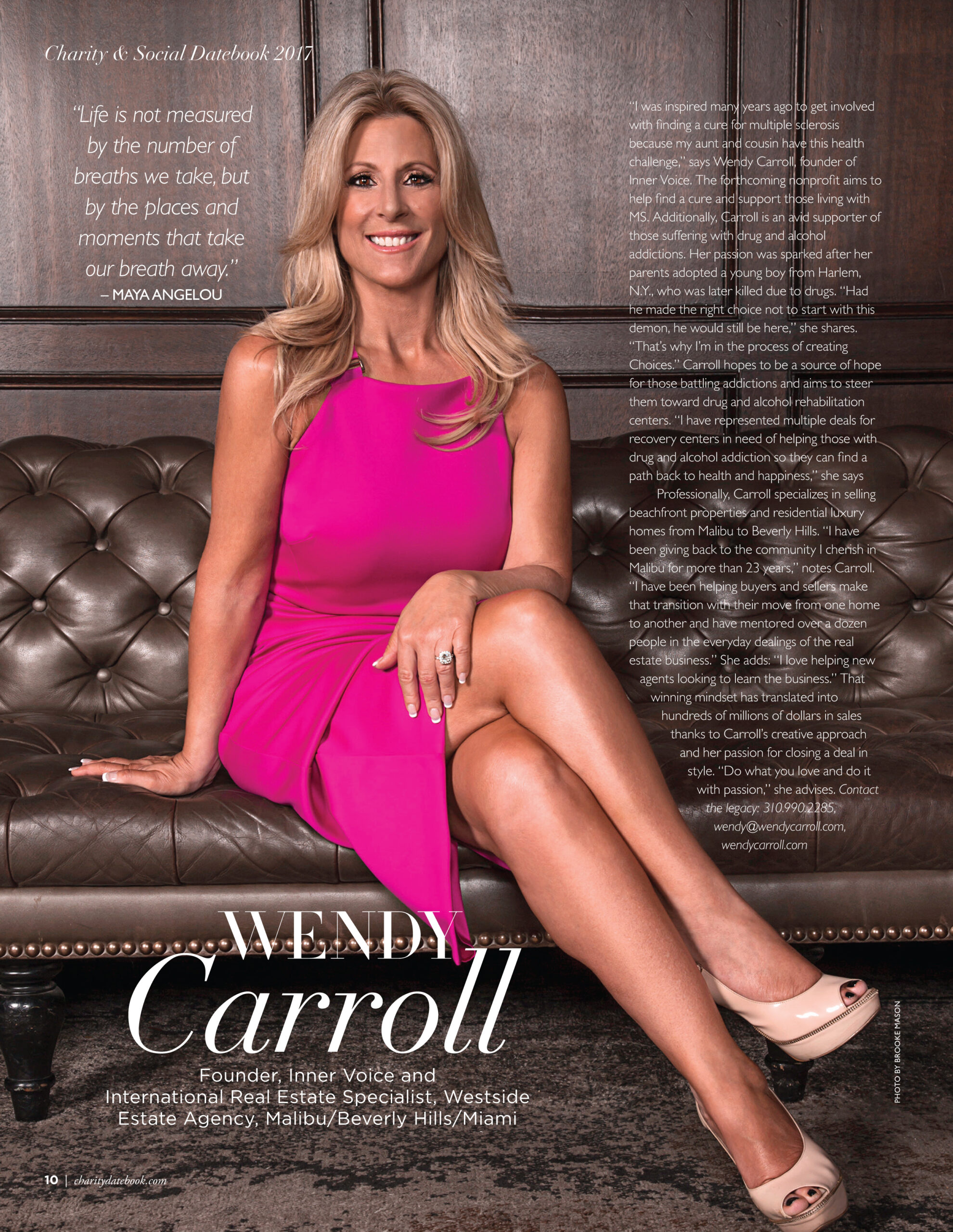 WENDY CARROLL JOINS WESTSIDE ESTATE AGENCY'S MALIBU OFFICE
Agent brings extensive market knowledge and strong community presence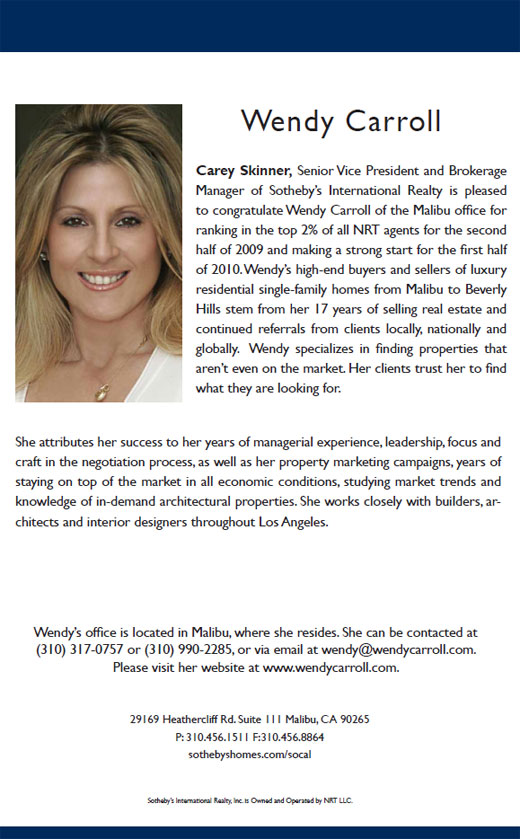 MALIBU, Calif. – May 9, 2012 – Wendy Carroll, a 20-year luxury real estate veteran, has joined the Malibu office of Westside Estate Agency (WEA).
Along with her extensive knowledge of the Westside market, particularly Malibu, Carroll's integrity, passion and discretion are shared by WEA founders Stephen Shapiro and Kurt Rappaport.
"I have always been drawn to the independent, hands-on agencies," said Carroll. "When the opportunity came to work with Stephen and Kurt, I knew I had to give myself the chance to work with such leading-edge professionals. It is a very exciting time to join the firm and I am truly honored to be a part of a team I have such faith and trust in."
With a client base comprised of mostly referrals and repeat clients, many of whom are high-profile celebrities and prominent business leaders, Carroll reflects the agency's founding principles.
"While her in-depth knowledge of the luxury market and negotiation skills have placed Wendy among the top agents in the market, it's her passion for real estate and attention to her clients' needs that make her the right choice for WEA," said Shapiro.
Carroll, who currently represents properties valued at $136 million, parlayed her unique and varied career path – particularly her experience as an East Coast tennis and fitness club manager – and her contacts with the upper echelon of the interior design industry into a unique brand of customer service.
Not surprisingly, she's a specialist in tennis and equestrian estates, as well as coastal and bluff homes and undeveloped land. Her extensive experience with luxury homes allows her to identify the personal tastes of clients, many of whom ask her to assist with remodeling or furnishing before or after the close.
In addition to her 24/7 advocacy for clients, Carroll is also dedicated to her community. She is passionate about a variety of causes, including finding a cure for Multiple Sclerosis and helping those suffering from addictions, and is currently in the process of founding a non-profit organization, Inner Voice. Recently, Carroll has become involved in her community artistically as well. Last year she produced two plays, "A Night at the Oscars" and "Glorious," both of which were written by the renowned English playwright Peter Quilter and directed by Diane Carroll, at the local Malibu theatre.
For a full biography, please visit www.weahomes.com.