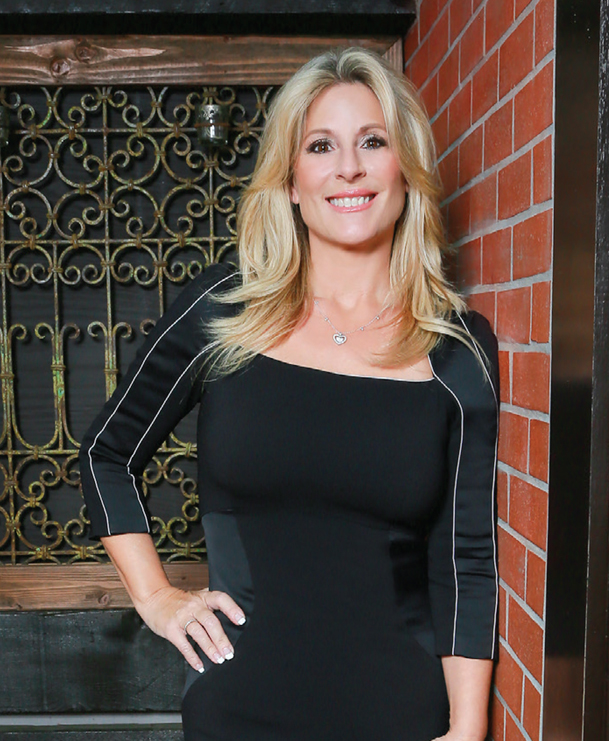 Wendy Carroll
What sets Wendy Carroll apart is her Design-Build-Sell concierge service for building and Selling Homes. Wendy's connections to Architects, Engineers, and Builders help clients to streamline the process of finding the right professionals to execute a home building project.
Wendy Carroll moved to California in 1992 after spending most of her life on Long Island, New York. She studied hotel and restaurant management in college and ultimately ran her family's tennis and fitness club in Stony Brook. Wendy's father, Gary, has inspired her passion for fitness and tennis. This came from his lifetime career of coaching and teaching.
Wendy was the general manager and USTA Tournament Director for 8 years at the Stony Brook Racquet and Health Club when she was recruited to start up the Eastside Tennis Club in Westhampton. Peter Kaplan, New York's savvy tennis and businessman. knew that Wendy's infectious enthusiasm was just what was needed. She quadrupled the membership in less than 4 months. Having spent much of her time between Manhattan and the Hamptons, she was drawn to the west coast after visiting friends in Beverly Hills. The time was ripe for relocation and she got her real estate license immediately. The apple didn't fall far from the tree. Her mother, Diane, was a major force in Wendy's life. Diane was one of the first woman real estate developers on Long Island in the 1980s. After establishing herself in Los Angeles, Wendy was selling properties from Beverly Hills to Malibu in no time at all. She specializes in tennis court and equestrian estates, beachfront and bluff homes, and undeveloped land.
Wendy's success stems from her close and personal client referral base. After representing the General Consul to the Czech Republic in a private estate transaction in Bel-Air and arranging for housing for her diplomats, Wendy entered into the world of the VIP's in both the entertainment industry and financial world. Her discretion and savviness have considerably influenced her close relationships with her clients. Wendy Carroll is multi-faceted, which has exposed her to many different groups and types of people. She has been an Associate Producer of Trimark Pictures film Route 666, a contributor to an international magazine that did a piece on Malibu properties, an avid tennis player, and a graduate of the "Douglas Drive" program of business coaching. Wendy Is a member of the California Association of Realtors, The National Association of Realtors, The Malibu Board of Realtors, and The Beverly Hills Board of Realtors. She also belongs to the United States Tennis Association and she sits on the Board for the Malibu Road Homeowners Association in Malibu, California.
Wendy has been a Mentor to new agents and trained over a dozen starting out in the real estate industry. She is proud of those who stayed with it but mostly proud of those who found the courage to begin.
Wendy's passion for life, her commitment to people, and her drive for excellence are paramount. She is always available to her friends, family, and clients. Her talent for creative negotiations and implementing development projects has put her in the winner's circle. Her current projects include procuring properties in excess of 100 million dollars for several of her clients. Whether she is negotiating an innovative joint venture, walking the beach, or working with a first-time home buyer, she is always thinking of ways to improve herself and the lives of those around her. It is her enthusiasm and dedication to personal and professional satisfaction that defines her.